Summer Ballet Adventure for ages 3-6: June 12th - 16th from 12 pm - 2 pm
Join us for an exciting summer ballet camp designed for children ages 3-6. Your child will learn the fundamentals of ballet, develop musicality, and explore different ballets. They will also have the opportunity to express their creativity through fun crafts and activities.
Our experienced instructors will guide your child through an unforgettable journey of dance, imagination, and fun! Ballet Camp finishes the week with an in-studio performance for family and friends.
Cost is $250
Summer Program for ages 7-11: June 19th - 23rd from 1 - 3 pm
Our program is designed to give young dancers the opportunity to feel like professionals while taking dance classes and learning choreography from ballets.  The Summer Program finishes the week with an in-studio performance for family and friends. Cost is $250
Master Class Series for Dancers ages 12+: June 10th, 17th, 24th, and July 1st from 10:00 am to 12:00 pm
Master Classes will be offered in Classical Ballet Variation, Modern Dance, Classic Jazz, and Character Dance.
Our four Master Classes are to be led by some of the choreographers in this performance and are open to dancers ages 12 and older. Attending our Master Classes is a fantastic opportunity to try exciting and different styles
With our experienced instructors, dancers will experience a fun and engaging learning environment that will both challenge and inspire them. Our goal is to provide an experience that will leave them with a sense of accomplishment and a love for dance that will last a lifetim
Cost $30/ class or four classes for $100
Master Classes Series Schedule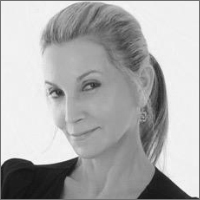 June 10th: Ballet Variations with Janaina Faustino-Watkins
Learn the artistry and technique of one of the solo variations from the classical ballet repertoire.
Starting with a ballet barre warm up, dancers will understand and appreciate the beauty and
history of the art form. For dancers 12 and older. Dancers may take the class on pointe or flat.

A native of Brazil, Janaina has trained with Mariana Natal from Ballet Municipal of Sao Paulo and studied extensively with Luis Nogueira of the Ballet Municipal of Rio de Janeiro. She was a member of the Corpo Companhia, where she did numerous shows and television appearances while teaching at the Mariana Natal Academy. In the United States, she has studied extensively with Stela Viorica, Stefan Wenta, and Lois Ellyn, who was the most influential teacher of her career. She currently is a guest teacher and choreographer throughout Brazil and the US, where her choreography has been nationally acclaimed.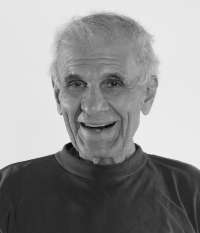 June 17th: Character Dance with Tom Bozigian
Get ready to explore new dance forms and rhythms with the Character Dance master class. Experience the fun of folk dances from Armenia, Greece and Russia. Character dance shoes are recommended but not required. 
Tom Bozigian is an internationally recognized dance instructor, choreographer, and master of Armenian traditional and regional song and dance. He is a graduate of the Sayat Nova
Armenian State Choreographic Academy and also holds a Bachelor of Arts Degree in Russian Area Studies and a Master of Arts in Education from Fresno State University. Tom's teaching has taken him to most continents of the world. Tom also leads a folklore orchestra which has produced numerous recordings. He is an accomplished percussionist and keyboardist with years of performance experience as a dancer, singer, and musician.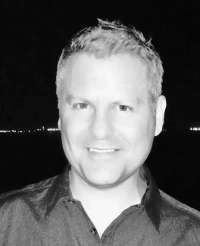 June 24th: Modern Dance with Scott Anderson
Do you want to rebel? Modern dance was in many ways a rebellion against the constraints of ballet. Join me for a fun learning experience in various techniques of modern dance including the Humphrey and Graham methods as well as contemporary elements. No modern dance experience needed and dancers should take the class with bare feet.
Scott Anderson grew up on the stage from the third grade with theater and music performances, but it wasn't until college that he discovered his love for dance. Moving from Boston to California for college, his dance study started at Chapman University and Long Beach City College in various dance genres and continued with private instruction. He currently dances and choreographs for the Nouveau Chamber Ballet. He has toured internationally as a dancer and choreographer and teaches master classes throughout California.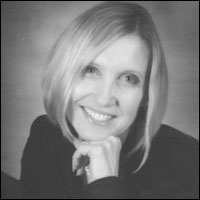 July 1st: Classic Jazz Dance with Sheree King
Experience the rhythms and techniques of jazz dance from the golden age of American musicals and the jazz dance legends of Jack Cole, Matt Mattox and Luigi. No prior jazz experience is necessary and jazz shoes are recommended but not required.
Sheree King has taught jazz dance for over 35 years at Long Beach City Colleges and other Southern California colleges. She has had the good fortune to train with jazz legends Matt Mattox, Luigi, and Steven Peck. Sheree and her husband, Tom Bozigian, operate Lois Ellyn Ballet Studio and carry on the tradition of Ms. Ellyn.